St Padarn's COVID Guidelines Update 2021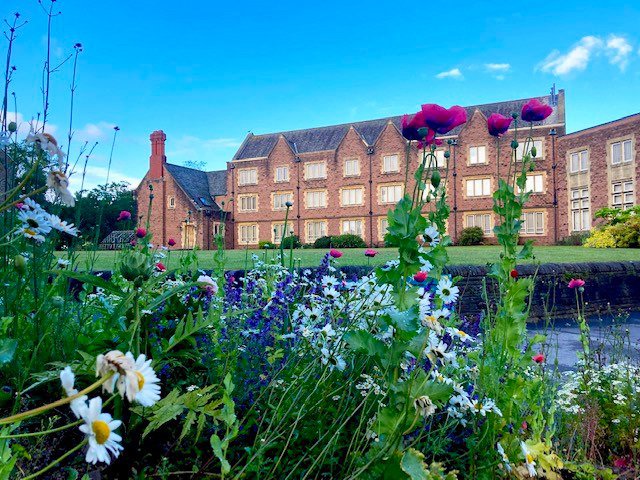 Throughout the COVID pandemic we have worked hard to ensure that our activities still go ahead whilst ensuring that we keep people safe, whether that is our staff, learners or anyone else with whom we have contact in the course of our work. This has meant that for many months we have worked primarily from home and almost all activity has been taken on-line.
We are following the Welsh government regulations and advice closely as lockdown is lifting. We have been able to undertake some residentials face to face throughout July, and the library has opened in a limited capacity. We are working towards an increase of face to face teaching in September.
Community is foundational to what we do at St Padarn's, and usually the site in Cardiff is open to all learners. At present, however, it is necessary to have some restrictions in place so that we can ensure we keep a clean and safe environment.
At present it is not possible to "drop in" to the Cardiff site. However, if you are a learner your tutor can arrange to meet with you there, if it is convenient for you both. It is also possible to book into use the library on a Tuesday or Thursday, space allowing, – to do this please email info@stpadarns.ac.uk
For anyone coming onto site you should expect the following:
Please maintain a 2m distance from others at all times.
You will need to leave contact details with reception for Track and Trace Purposes.
Face masks must be worn while walking around the building unless you have a condition which makes this difficult.
Hand sanitiser is available around the building, we encourage people to make regular use of it.
There are signs indicating room capacity on all shared rooms, including toilets, please observe these limits.
Please do not arrive for your meeting more than 5 minutes early.
More windows than usual will be open to ensure ventilation so if the weather is chilly you may want to bring an extra layer.
Many visitors are familiar with the site and staff, and in normal times would walk around freely, popping into offices to chat to staff. At present you should refrain from doing this and only meet with the staff with whom you've made arrangements to see.
If you are experiencing Coronavirus symptoms, have tested positive for Coronavirus or are isolating please do not come onto site.
We also strongly encourage people to take a lateral flow test before arriving.