St Padarn's COVID Guidelines Update 2021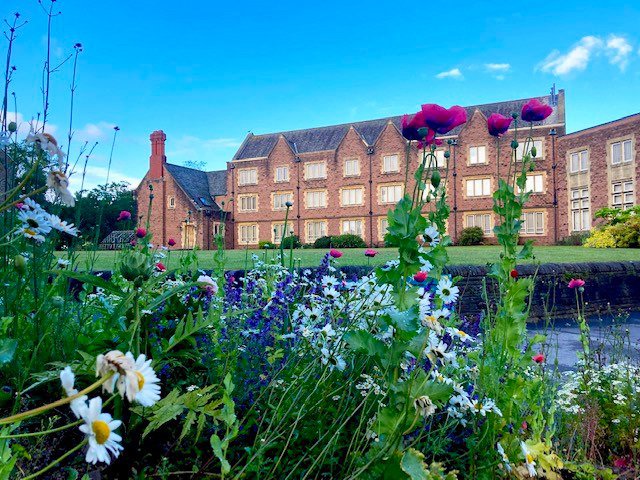 Throughout the COVID pandemic we have worked hard to ensure that our activities still go ahead whilst ensuring that we keep people safe, whether that is our staff, learners or anyone else with whom we have contact in the course of our work. This has meant that for many months we have worked primarily from home and almost all activity has been taken on-line.
We are following the Welsh government regulations and advice closely as lockdown is lifting. From September we will be returning to face-to-face teaching.
The safety of learners, staff and anyone who has contact with St Padarn's extremely important to us and so at present therefore it is necessary to have some restrictions in place so that we can ensure we keep a clean and safe environment.
At present, please do not "drop in" to the Cardiff site. The library is open, but as there are limitations on numbers it is advisable to book a time by emailing info@stpadarns.ac.uk
Visitors who are coming onto the St Padarn's, Cardiff, site need to follow these guidelines:
We take people's safety very seriously and the following guidelines are taken from our risk assessment which was developed in consultation with a staff focus group. We ask that you follow these for the sake of others as well as your own safety.
The key things to remember in order to avoid infection are:
Maintain distance – be mindful of those around you.
Wash hands/use hand sanitizer regularly, sanitizer units are placed around the building.
Wear face masks in reception, corridors, library, chapel and whenever moving around the site.
Windows are likely to be open to ensure good ventilation, please do not close them. You may need to wear warmer clothes.
Please view all our COVID Guidelines here:
St Padarn's Covid Guidelines- Learners
St Padarn's COVID Guidelines- Associate Tutors
St Padarn's COVID Guidelines Staff
Please do not attend St Padarn's if you have tested positive for coronavirus or are experiencing symptoms, or are required under Welsh Government regulations to isolate.
If you are experiencing Coronavirus symptoms, have tested positive for Coronavirus or are isolating please do not come onto site.
We also strongly encourage people to take a lateral flow test before arriving.