Newly Licensed Ministers
Course Overview
St Padarn's Institute provides further training and support for Newly Licensed Ministers (NLMs) and their supervisors, as well as providing ongoing training in the form of Ministerial Development. This webpage outlines the courses available for Newly Licensed Ministers.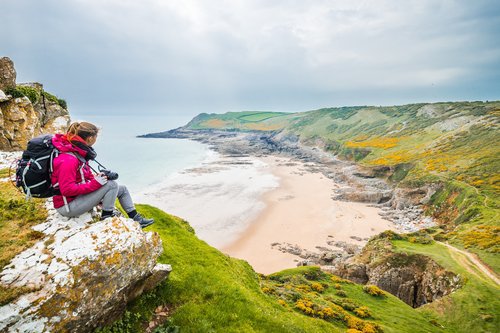 Core Phase
The NLM phase consists of two years of NLM CORE Training for all newly Licensed Ministers and an additional two years of Intentional Leadership for Stipendiary Priests (or those who will hold positions of overall responsibility). CORE training is similar for all Licensed Ministers, whatever form their licensed/ordained ministry may take. NLM INTENTIONAL LEADERSHIP Phase training, however, is primarily focussed on leadership, developing and presenting vision, resilience, strategic planning and the equipping and empowering of others.
All Licensed Ministers, whether lay or ordained, are expected to be committed to their ongoing development in their service of God and the community through the church. NLMs should be given the support, information and encouragement to form good practice and deepen a life of faith, hope and love.
In the first year, the training will involve one weekend residential and two two-day midweek residentials. There is also an extra weekend for those being ordained as Priests at the end of the first year.
The second year involves a weekend residential, a four-day midweek residential and concludes with a three-day midweek residential - this final residential marks the end of the Newly Licensed Minister CORE Phase of training.
We recognise that midweek residentials are costly in terms of time and some of our ministers will need to take time away from other duties to attend. In order to balance that, we have ensured that our midweek training is of the highest possible quality. Non stipendiary ministers will typically give 3 mid-week days per calendar year during their NLM training, Stipendiary ministers will usually give 20 midweek days during their NLM training phase.
The Training Team
Courses will be delivered in the first year by 3D Coaching https://www.3dcoaching.com and in the second year by Bridgebuilder Ministries https://www.bbministries.org.uk as well as the Church Pastoral Aid Society https://www.cpas.org.uk. These courses are free-of-charge to NLMs. You are able to claim travelling expenses for events that you are required to attend as part of your ongoing training, but these need to be claimed from your Parish or Mission/Ministry Area rather than St Padarn's.
Additional support for NLMs and their supervisors is provided through St Padarn's Virtual Learning Environment, Moodle. Each NLM and Supervisor receive access to a range of electronic materials including competency checklists, form templates and learning agreement guidance.
Intentional Leadership Transitional Phase
Unlike the NLM CORE phase, The INTENTIONAL LEADERSHIP courses are only compulsory for Stipendiary Priests. All other NLMs may attend, but only with specific permission from Bishop or Director of Ministry. Although we would expect those who are likely to hold positions of overall or significant leadership to be asked to attend. This phase is delivered by Lead Academy https://www.leadacademy.net/
Ongoing Support
We recognise that throughout the CORE phase, Licensed Ministers need as much support as possible. We recommend this is achieved by regular meetings with a spiritual director/mentor or within a peer-led group that meets regularly. Where an NLM has no access to other forms of support, it is expected that they remain part of their formational cell. There are however times when additional support to individual supervisor / Newly Licensed Minister teams is useful, and sometimes that support can be best handled outside of the diocesan context. If we can help in any of those areas, please do get in touch.
You can download a brochure here
For more information please contact:
Veronica Cottam
Revd Dr Mark Griffiths
Lifelong Learning Co-ordinator
Dean for Discipleship