Useful Resources for mission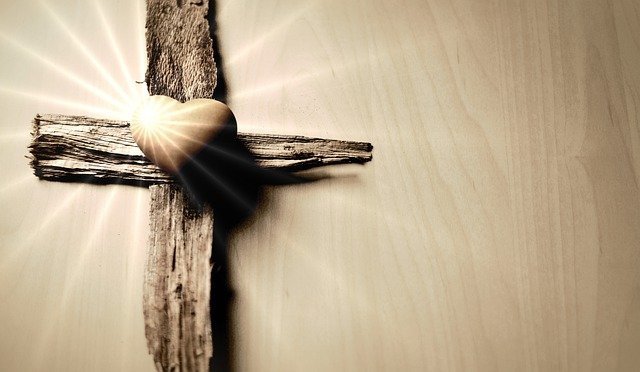 'Tybed oes na fwy i'r Pasg'
'Tybed Oes 'na Fwy i'r Pasg?'
A small booklet to share with people in your community to get them thinking a bit more about Easter.
Cyngor Ysgolion Sul Easter Resources
Cyngor Ysgolion Sul Easter Resources
For Easter, Cyngor Ysgolion Sul have prepared a series of resources that will help support the church as they share the joy and the good news of Easter in their communities.
'Mi wn fod fy Mhrynwr yn Fyw' by Cyngor Ysgolion Sul
'Mi wn fod fy Mhrynwr yn Fyw'
A colourful booklet that including readings and reflections that emphasise the importance of Easter for adults.
Worship Song by Meilyr Geraint
Worship song
Written by Meilyr Geraint
Powerpoint Slides to share Bible Stories from Beibl.net

Powerpoint Slides by Beibl.net
Ready made Powerpoint slides that share stories from the Bible. You will need to scroll down to find the ones about Easter.
The Bible Society has created a number of resources for Easter
Bible Society Easter Resources
The Bible Society have created a variety of Welsh Easter resources for families to do together, but some could translate into online children's clubs too.
A new Easter Book by author Anni Llŷn
'Y Pasg Cyntaf'
Is a rhyming children's book about Easter, written by Anni Llŷn
Looking for a way to engage with the local community over Easter?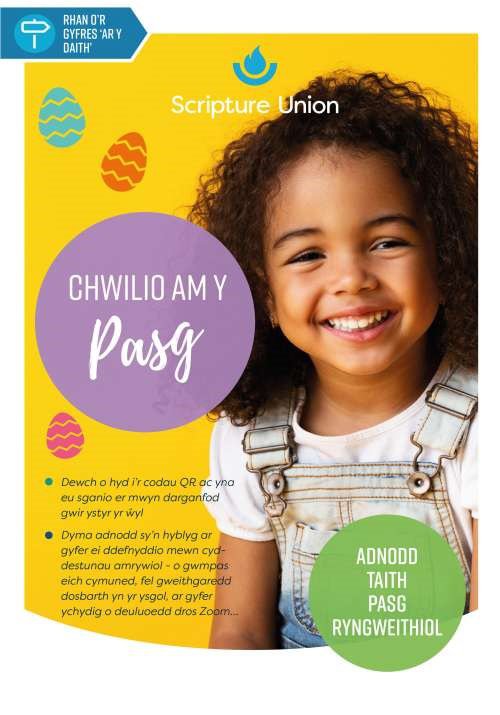 Scripture Union have created this Treasure Hunt Resource to use in your local area using QR codes. There is also a number of activities in the resource that you can also do. You can view the resource here
For more information or to share ideas for resources please contact: