Remembrance Sunday – A golden opportunity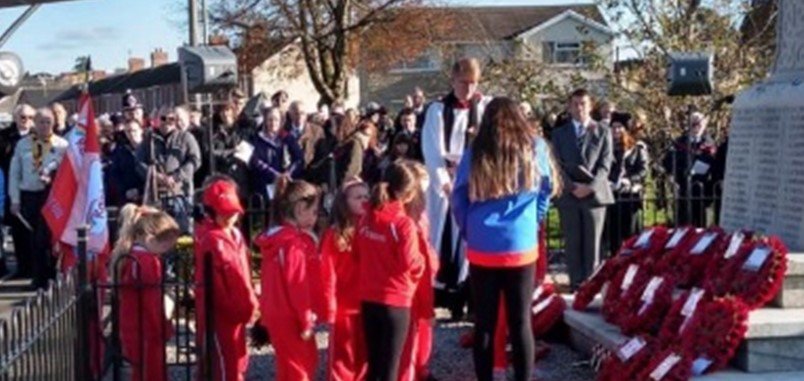 We continue our series of Good News stories by looking at a service being replicated across the nation.
It's the 10th November and 150 people fill St Paul's, Pontyclun. This is their annual remembrance service.
The service is curtailed out of necessity but there is still room for prayers, sung worship, sermon and Eucharist. There are a lot of people present who are not regular Sunday worshippers, but they are clearly familiar with the patterns of worship and most receive communion, including many from the uniformed organisations in attendance. The clock watching is down to the need to be at the cenotaph in good time for the next part of the service to be held in the open air.
At 10.30am the pilgrimage from the Church begins. Certainly, some remain in the church for private prayer but the rest join the procession along the High Street. The police have closed the road to vehicles for the next hour. The numbers are boosted further by another 100 people when members of the Baptist church join the march. Others have already gathered at the cenotaph including police officers and retired soldiers. They will take part in the next part of the service. This is a small town (c.8000) and there are over 400 people gathered at the cenotaph. Another hymn is sung and the Baptist minister leads the prayers. His prayers are supposed to last until 30seconds before 11am. He finishes earlier, so he is asked to pray a bit more! Possibly the first time ever that town officials have asked the church to pray longer! At 11am the Act of Remembrance begins. 400 people bow their heads in the open air and reflect.
There are several more elements to this service and eventually refreshments will be served and all will go home. But it is a service that is being replicated at cenotaphs or in church buildings across the Church in Wales. Contact is being established with key community figures, thousands and thousands of people are gathering, and the church leads the community in an act of worship that is spiritually and historically important. And because it happens annually, we sometimes forget the difference we make and the impact that we have.