Pause for thought: Joy and Wonder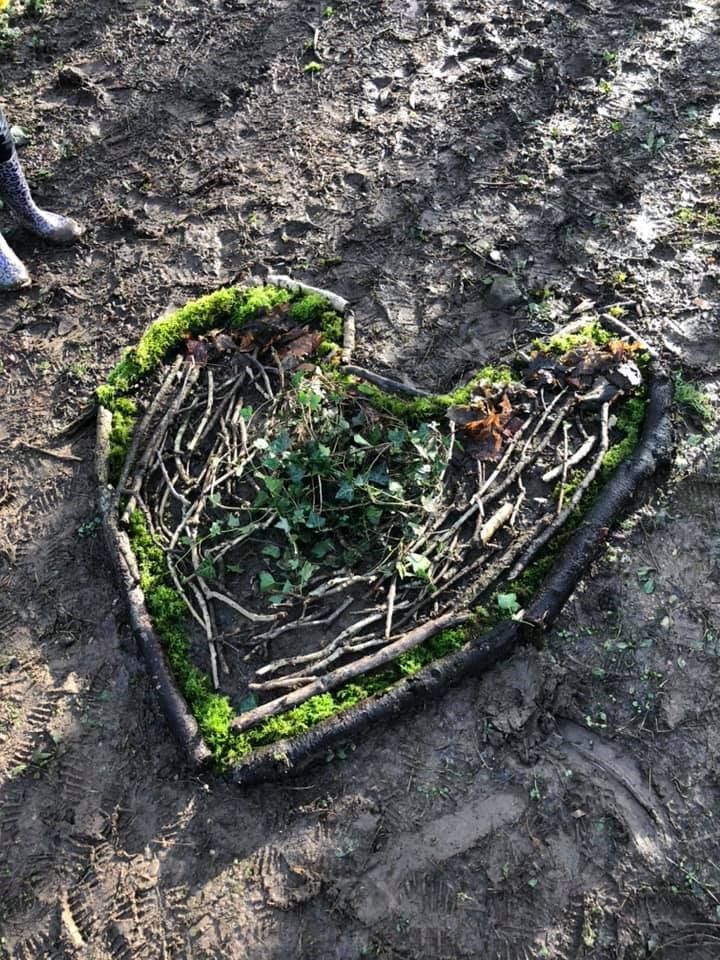 Home schooling (or home educating as I like to refer to it!) over this last year has brought an array of emotions and outbursts from both children and parents in our household. I think that the dog has even felt those tensions at times! It dredged up old feelings of being a child in school and finding certain things too difficult to even fathom.
It therefore was pure delight that towards the end of the half term, the work set by the teachers shifted to being more creative, outdoors, exploratory and most importantly something that I found relatively easy to participate in!
One of said pieces of work for our eldest daughter was to study the work of an artist called Andy Golsworthy, a British sculptor, photographer and environmentalist who produces site-specific sculptures and land art situated in natural and urban settings. The task was simple; find somewhere in nature to create your own piece of art that people would happen upon. We took off to our local woods, and using pieces of branches, moss, stones and anything we could see on the ground, we created a large heart just to the side of the footpath at the entrance to the wood.
We did the usual posing for photo's and shared our work on social media. What we didn't expect were the lovely kind responses of people who had seen the post and had decided to walk to find the piece of art for themselves. We had a number of messages sharing how lovely it had been to be greeted by the art on their arrival, some talked of the the excitement and joy that their children had when they came across what had been created.
Psalm 8 talks about seeing God and finding Joy and wonder in what he has created, it begins and ends with the refrain 'Lord our Lord how majestic is your name in all the world'. In a small way my daughters small creations bought Joy and wonder to those that found them. Psychologists tell us that finding treasure is one of the greatest feelings of Joy we can experience. Every time we step into nature there is treasure to be found in God's creation. We can look for clues that remind us to whisper in wonder 'O Lord our God how majestic is your name in all the earth.'
Rachel Settatree