Pause for thought: Change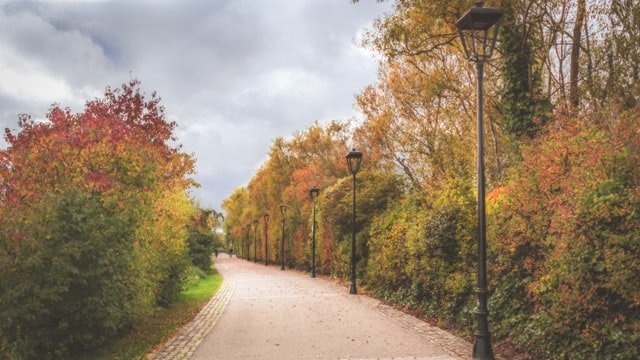 I have noticed that there is a lot of 'change'. The word change often makes us nervous, we like what we know. Change does happen though.
Bizarrely one of the best discussions on change comes from one of my favourite television programmes. "The Vicar of Dibley," The discussion happens soon after the arrival of the new Vicar. In this discussion some of the characters start to weigh up what they should make of their new Vicar. The new Vicar is a woman and they start to realise that it is all down to 'change'.
The next discussion they have starts with change. Is it bad ? They decide that traffic lights changing is a good change. They don't like pineapple on pizza, so that's a bad change. Some of them like prawn cocktail crisps but some don't. They decide this means that some change is good change and some change is bad !
This is a strange way to consider change perhaps. Actually change always seems to involve something new and something different. It is autumn, the weather is starting to change, soon leaves will fall, the season will change, harvest thanksgivings will start to take place.
At St. Padarns we welcome new candidates and students, modules start again. Everything is changing. I don't like the word change. I prefer the expressions, something new, something different. This doesn't mean that the old was bad. It just means that as we move through life things inevitably grow and develop. This means that the new is just part of us growing and developing.
This can't be bad at all. After all, God makes us new. Every day with God is a new beginning. Every time we say sorry for the wrong things we have done then we start again. Starting again, something new, is a promise that the old has gone, the new has come and we can draw closer to God and one another.
Change isn't a particularly nice word. However, holding on to the hope that we are able to be made new and develop in relationship with God and others is amazing. God, by his grace, is changing us.
"So if anyone is in Christ, there is a new creation: everything old has passed away; see, everything has become new!" (2 Cor. 5:17)
Revd Helen Rees