Pause for thought: Finding the resilience and courage to speak Christ's message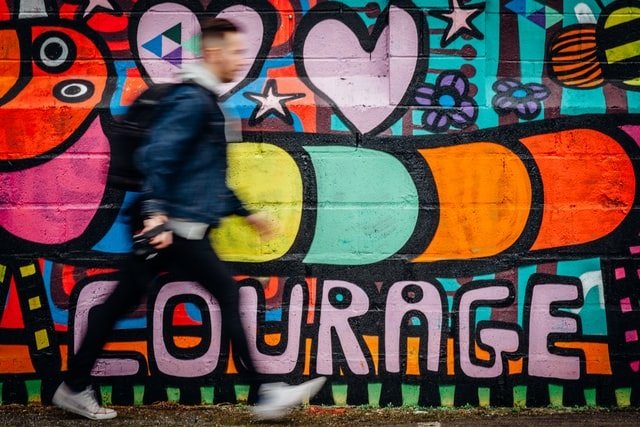 It was reassuring to see The Queen plucking a marmalade sandwich from her handbag amid the Jubilee Celebrations. We cannot doubt that there have been moments in her long reign when, like us, she's sought solace. Extending the thought, we might not be the only ones to have a midnight snack or indulge in the occasional extravagant bit of retail therapy. Such practices may get us through the moment but cannot be expected to supply the deeper resilience needed for the long-haul.
Clearly, Her Majesty's bedrock is the Christian faith that she has nurtured over the decades. Indeed, it is the depth of her faith in the risen Christ that Archbishop Stephen Cottrell seized upon to proclaim Jesus so boldly and courageously to the congregation in St Paul's Cathedral. I can only imagine that he reached extracted his confidence from that same bedrock as he imagined, designed, wrote, and delivered that sermon, a sermon destined to divide opinion and expose the hearts of many.
We might see a parallel between Archbishop Stephen's proclamation and that of Stephen the Apostle in Acts 7. Admittedly, the two messages were different in content, but both addressed their audiences with prophetic audacity. Stephen the Apostle is recorded as being 'filled with the Holy Spirit' and I'll venture that his namesake was equally. Further, each confronted a context where lies were commonplace and 'fake news' the order of the day. Each offered an invitation to step apart from the prevailing culture and step up to virtuous living built upon the bedrock of faith in Christ.
Significantly both sermons took place in the context of Pentecost, which reminds us that what we are quite unable to achieve in our own strength, is entirely possible in response to God's Holy Spirit. However beaten up we feel, by Covid, by the hostilities in Ukraine, by rampant inflation, or indeed by national politics, we face a choice. We can either fuel ourselves on an endless succession of marmalade sandwiches or avail ourselves of the grace that is promised to us in the Holy Spirit. The former may momentarily satisfy our appetite but cannot transform the world. Only life in response to the Holy Spirit can re-enliven our four nations' dry bones.
Away from the glitz and glamour of Jubilee celebrations, God gives each of us opportunity to re-enliven our local context. The odd offer of a marmalade sandwich could brighten up someone's day but palls into insignificance as compared with an encounter with God's enlivening Holy Spirit. I'm not suggesting we rant in the manner of a stereotypical street evangelist but rather that we rediscover within ourselves the resilience and Stephen-like courage to address our context with prophetic audacity.
If Pentecost and the promise of the Holy Spirit points us to the source of strength, the rich theology of Jubilee strikes a chord of urgency. You may recall that the Levitical Jubilee was a time of restoration, of settling debts, a time that those broken by the established order desperately longed for. In contemporary language, we might liken it to a factory (or system) reset! And here's my point. The Jubilee restoration was a time of sabbath. A factory reset also requires time set aside.
It strikes me that we may all find it useful to cease the endless cycles of activity, the endless making of marmalade sandwiches, and instead take stock, and use this Jubilee time to reset our lives so that we find the resilience and courage to speak Christ's message into our presently much-troubled world.
Revd Dr Julian Raffay
Photo by Oliver Cole on Unsplash