Pause for thought: Finding the good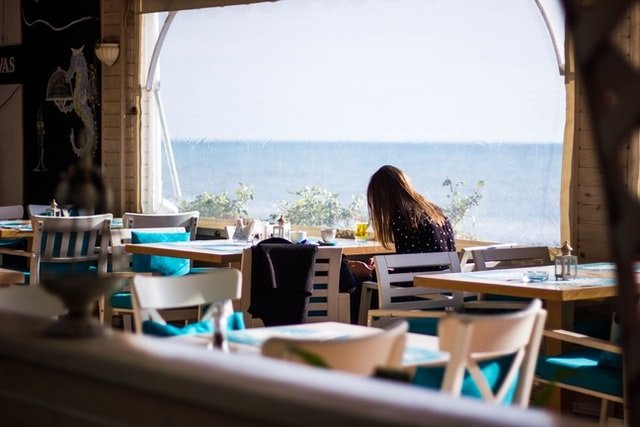 I was challenged recently to think about the best thing that happened to me in that week. I thought about it and I would love to say it was something very spiritual and theological. However, it was a fried breakfast! It was on a Saturday morning with my husband, mother in law and sister in law. It was in a restaurant by the sea. Now, I have been to this restaurant before but when we last went the food was not great and the service was a bit slow and for some reason, I just had bad memories. Anyway, I gave the place a second chance.
How wrong I was. You could have a 3, 4,5, 6 even 9-star breakfast. The stars accounted for the different number of items of food you had on your plate. I had a four-star breakfast, and I ate something which I have not had for a long time – fried bread. It was lovely.
I am pleased to say that I do not think that it was the food that made this the best bit. Of course, it helped, but what made this so good had more to do with the people I was with.
The next part of the challenge was to think about what this moment taught me about God.
My first thought was that God created us, He gives us everything good and He can do more than we can even imagine (Eph. 3:20). The fried bread and the company were really that good!
The bit I thought of the most was the fact that we are made to be in relationship. Right at creation God saw that it was not good for Adam to be on his own (Gen.2:18), he needed someone else. Of course, then God created Eve as well.
We are meant to be in relationship with each other. It is in relationships with other people that we learn more about ourselves as we learn to trust other people. To trust and enjoy the company of others, relationships such as partners, families, friends are all incredibly valuable.
Relationship is key. The Trinity, God who is Father, Son and Holy Spirit, is a relationship built with love, a relationship that we are invited to join as we experience the love of God and of each other.
The final part of the challenge was what action point we would take from the experience. I have two. One is less serious, and it is that I really like a fried breakfast by the sea, especially if there is fried bread! The second and most important part though is to remember that God created us to be in relationship with Him and with each other. Let's embrace that relationship and celebrate it.
Revd Helen Rees