New Theology Programme Leader Appointed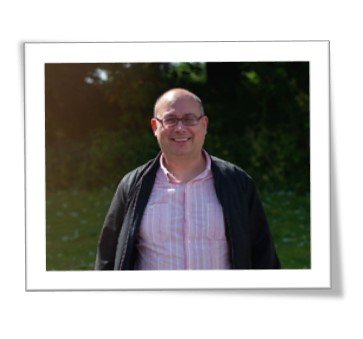 St Padarn's is delighted to announce the appointment of Dr Charlie Hadjiev as Director of the MA in Theology Ministry and Misson
Charlie is originally from Sofia, Bulgaria. He studied law in Sofia, theology in London and completed a doctoral dissertation at Oxford. He has taught Biblical Studies at Belfast Bible College and the Queen's University Belfast since 2011, where he has developed a highly successful MA in The Bible and Christian Ministry in the Contemporary World. Prior to that he held academic and ministerial posts in Bulgaria and Brussels. He is the Old Testament Editor of the project to revise the Bulgarian translation of the Bible. As well as his work on the MA, and teaching across St Padarn's, Charlie will have a particular responsibilty for learning resources and using technology to assist learning, working alongside Anna our libriarian.
"Charlie is an exciting addition to our staff team", says Canon Professor Jeremy Duff, Principal of the St Padarn's Institute. "He brings to us extensive experience relating high-level academic thinking to ministry in the contemporary world, and a strong track record in developing programmes and research. Furthermore, his international background and experience will broaden our perspectives, and open our eyes to God's work in our world."
Charlie said "I am very excited to be joining the community of St Padarn's Institute. I look forward to taking part in the life of the Church in Wales and participating in the mission of God through theological education. "
Dr Hadjiev will begin his role on 1 July 2023.