Canon Dr Manon Ceridwen James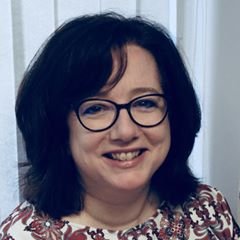 I was brought up in Nefyn (on the Llŷn peninsula) though I was born in Glanaman, Carmarthenshire. I studied for a Humanities degree (Religious Studies, Sociology and Women's Studies) at the University of South Wales, Pontypridd and explored a vocation to the ordained ministry whilst there and working at Coleg Trefeca, a Presbyterian conference centre. During that time, I was accepted for training at Ridley Hall, Cambridge where I studied for a theology degree at the University through Selwyn College. I was ordained deacon in 1994 in Bangor Cathedral (priest in 1997) During my first incumbency I combined ministering in four communities around the Ogwen Valley with being Diocesan Director of Ordinands. I have had roles within ministerial and discipleship training, IME Officer, Director of Ordinands and Director of Ministry. I have been involved with training for ministry in the Church in Wales since 2005, and taught practical theology, leading worship, preaching and adult education during that time.
I studied for a postgraduate certificate in Adult Education and Theological Reflection with Chester University (in 2008) completed a PhD at Birmingham University and published a book arising from this research in 2018 with the University of Wales Press.
In my free time I enjoy going to football matches and comedy events with my husband, Dylan. We also enjoy music concerts, festivals and caravanning. I also read and write poetry and have recently published a collection called Notes from a Eucharistic Life.