MTh Theology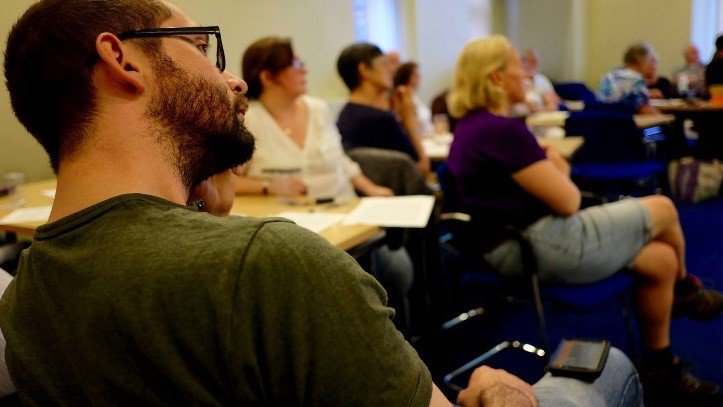 Why study the MTh in Theology?
Our MTh in Theology offers you a chance to explore and engage with the teachings and traditions of the Christian Church through a balance of academic study and practical application. Through choosing a pathway (Biblical Studies, Christian Doctrine, or Practical Theology), you will be able to focus your studies and choose modules that suit your interests or background.
The programme is academically challenging and multi-disciplinary, and is geared to themes relevant both to the Church today and contemporary society. As such, although your study can be rooted in your own tradition, you will be given the opportunity to approach subjects from multiple angles, taking into consideration viewpoints from many different perspectives.
Students from various backgrounds undertake the programme – from those who want to explore a practical application of their faith in ministry to those who have recently completed an undergraduate degree in theology and simply want to delve deeper into the subject. Whatever your background, the programme will equip you with with tools for analytical reflection and evaluation of issues and situations that may arise in your present or future workplace. For some students that workplace will be overtly Christian, for others it will not – this programme caters for both contexts. As such, the aim is to establish you as a professional with a serious and credible approach to your ministry, work and career.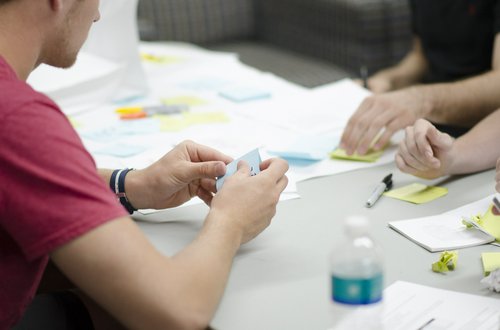 How will I be taught?
The MTh Theology is a University postgraduate degree delivered through St Padarn's Institute and the South Wales Baptist College. This flexible programme has been designed with the busy life of those working in mind, both lay people and ordained ministers. Teaching for the MTh in Theology normally taking place about one or two days a month during term time.
What makes this degree distinctive?
Our programme is contemporary and engaging: The MTh is rooted in today's world, recognising that our faith comes alive when it is applied to our everyday lives, not least when we engage with contemporary thinking, culture and scholarship. In its emphasis on reflective learning it also takes seriously the background and experience each student brings to the course, as well as the present and future ministries or workplaces of the students.
Our programme is flexible and convenient: The degree is geared towards your needs. The modules are taught through small group tutorials, assuring personal attention from the academic staff, and the timetable aims not to overburden individuals. You can also choose whether to undertake the course on a part-time or full-time basis.
Our programme tutors are respected and ecumenical: The MTh draws on internationally-recognised expertise. Your tutors are experts in various theological and biblical fields and their academic work is renowned to be sensitive to current issues in ministry and in the public eye. Tutors include Revd Dr Trystan Owain Hughes, Dr John Wilkes, Revd Dr Mark Griffiths, Revd Dr Ed Kaneen, Revd Dr Stephen Roberts, Revd Dr Rosa Hunt, and Revd Dr Craig Gardiner.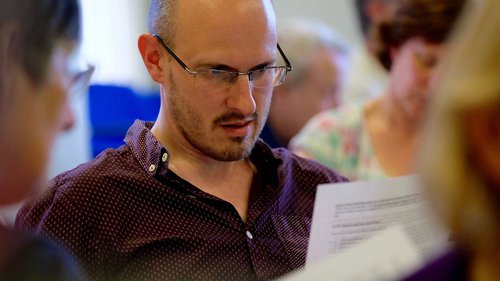 Am I qualified for this course?
Our Theology programme is suitable for graduates in Theology or Religious Studies. Though primarily aimed at people engaged in Christian ministry (lay or ordained), members of some other professional groups (e.g. medicine, social work, teaching) will find it equally valuable, as will individuals who have undertaken an undergraduate degree in theology or religious studies and want simply to further their learning.
Applicants should normally possess or expect to obtain a First or Upper Second class UK Honours degree, or equivalent. However, significant experience of ministry can also be taken into account.We welcome applications year-round but to commence your studies in any given year (starting September), you must submit your application by 1 August.
"This is a fab course! I really enjoyed the choice of modules. They have given me a solid foundation from which to engage with the Bible in pastoral care and preaching in the future. I am so pleased that I was able to study on the MTh." (Becky, 37, Church in Wales curate)
What modules would I be exploring?
For this full-time Master's programme you take a total of 180 credits. This includes six taught modules (120 credits), combining core and optional modules designed specifically for your pathway. On successful completion of this taught stage you will progress to your dissertation (60 credits).
The following modules are merely an example of our curriculum – not all of these will run annually and there may also be other options available:
| Example of Modules | | |
| --- | --- | --- |
| Research Methods for Theology | The Horrors We Bless: Old Testament Texts Exegesis of Biblical Text (Romans) Contours of Christian Theology | Belief and Spirituality (Christianity and Contemporary Culture) |
| Hermeneutics for Research and Ministry | Contemporary Theologies of Mission Theologies of Liberation NT in Social Perspective Faith | Out of Babylon: Old Testament Theology Independent Learning Project Critical Reflection on Practice |
| Principles of Practical Theology | | |
"The course provided a safe but honest place to grapple with important theological topics and I'm certainly a more rounded Christian as a result!" (Richard, 35, currently writing up his MTh dissertation)
How will I be assessed?
Assessment is largely via essays. However, some modules have different assignments (such as book reviews, presentations, or, very occasionally, written exams).
What skills will I practise and develop?
On the MTh you will develop all sorts of academic, professional, and personal skills, including:
Critical analysis, intellectual flexibility and powers of evaluation
Research skills for social and organisational settings
Communication, information management and critical reflective skills
Skills of reflection on practice and self-understanding
"I absolutely loved the MTh course. The stimulating course content and the exemplary teaching staff set me up with a really strong base in research skills." (Lottie, 28, Office Manager)
For more information please contact: